Brochure
Brochures for Gifu Prefecture are available in a range of different languages. These will be helpful for obtaining an overview of Gifu Prefecture and planning your trip.
Guide Interpreter
Points to Note
- Those of the National Government Licensed Guide Interpreters (registered with Gifu Prefecture), Hida Regional Guides, Gifu Prefectural Foreign-language Tour Guide Training Program Participants who have consented to have their information posted on this website (including the homepage)
- Please note that fees apply when using a guide.
- For bookings, scheduling, guiding fees, etc., please contact the individual tour guide shown on the website.
Takahiro Hara
| | |
| --- | --- |
| Language | English |
| Area | North Gifu |
| Category | Nature & Activities, Tradition & History, Life & Culture, Food & Drink |
| Point | Local Government Licensed Guide Interpreter(English) |
| URL | https://hidanotaka.com/ |
| Mail | info@hidanotaka.jp |
| Contact | Tel +81(0)70-1387-2879 |
Tetsuji Yamada
| | |
| --- | --- |
| Language | English |
| Area | North Gifu, Central Gifu, Southwest Gifu, Southeast Gifu |
| Category | Nature & Activity, Tradition & History, Life & Culture, Food & Drink, Other |
| Point | National Government Licensed Guide Interpreter(English): I worked in Gifu for 35 years as a public servant and I know well about my home. |
| Mail | yamatetu@mvd.biglobe.ne.jp |
| Contact | Tel +81(0)90-2268-1192 |
Tomoko Sugiyama
| | |
| --- | --- |
| Language | English |
| Area | North Gifu |
| Category | Nature & Activities, Tradition & History, Life & Culture, Food & Drink, snowboard,ski,Sake and wine tasting,bike tour |
| Point | Hida region Licensed > Guide Interpreter(English) |
| URL | https://flyingpeaks.com |
| Mail | tomoko@flyingpeaks.com |
| Contact | Tel +81(0)90-4795-7332 |
Tomoyuki Ueda
| | |
| --- | --- |
| Language | English |
| Area | North Gifu, Central Gifu, Southwest Gifu, Southeast Gifu |
| Category | Nature & Activities, Tradition & History, Life & Culture, Food & Drink |
| Point | Hida Region Licensed Guide Interpreter(English) |
| Mail | sunnypavement2000@yahoo.co.jp |
| Contact | Tel +81(0)90-3932-6901 |
Toshihisa Sato
Toshiyuki Nomura
| | |
| --- | --- |
| Language | ภาษาไทย |
| Area | North Gifu |
| Category | Tradition & History, Life & Culture, Food & Drink |
| Point | National Government Licensed Guide Interpreter(Thai) |
| URL | http://laamtoshi.com/ |
| Mail | toshibru@yahoo.co.jp |
| Contact | Tel +81(0)80-3656-9170 |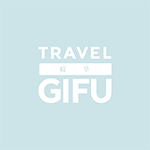 Tsuchida Toyomi(Цутида Тоёми)
| | |
| --- | --- |
| Language | Other |
| Area | Central Gifu, Southwest Gifu |
| Category | Tradition & History, Life & Culture, Food & Cuisine |
| Point | ・National Government Licensed Guide Interpreter(Russian)/ Национальный лицензированный гид-переводчик(Русский) |
| Mail | toyomi1man@gmail.com |
William Polensky
| | |
| --- | --- |
| Language | English |
| Area | North Gifu |
| Category | Nature & Activities, Tradition & History, Life & Culture, Food & Drink, Sake |
| Point | Native English Speaker / Government Licensed Guide (English) |
| URL | http://www.hidatours.com |
| Mail | weilong@aya-studio.com |
| Contact | Tel +81 (0)90-3581-8539 |
Yasuji Matsumoto
| | |
| --- | --- |
| Language | English, Français, Other |
| Area | North Gifu, Central Gifu, Southwest Gifu, Southeast Gifu |
| Category | Nature & Activities, Tradition & History, Life & Culture, Food & Drink |
| Point | Local Government-licensed Guide Interpreter (English in Hida Region : EN00033) I also speak Français & Deutsche very well. |
| URL | https://en.hida-regionalguide.com/guide/yasuji-matsumoto/ |
| Mail | zenji26m@gmail.com |
Yayoi Nakanishi (Joy)
| | |
| --- | --- |
| Language | English |
| Area | North Gifu |
| Category | Tradition & History, Life & Culture, Food & Drink (Inc. Sake Breweries) |
| Point | Let's enjoy the beautiful traditional countryside of Japan with me as a local guide! Certificate Tour Guide, Certified Domestic Travel Service Manager |
| Mail | joyoak320@gmail.com |
| Contact | Tel +81(0)90-3384-7538 |