Hiking
Goshikigahara Forest: Mystic Pathways

In the heart of the Hida Mountains of Japan stands a unique, untouched wilderness. Covering 3,000 hectares in Chubusangaku National Park, Goshikigahara Forest is a spectacular old-growth woodland on the northwestern slopes of Mt. Norikura, a volcano whose past activity shaped its dramatic features.

Goshikigahara Forest is a mystical place of majestic beech and fir trees, gushing springs and dazzling waterfalls. You can hike through deep-green ravines, around crystal-clear ponds and over giant boulders formed by lava.

Here, explorers are rewarded with spectacular views of the surrounding peaks and a sense of refreshment that can only come through communing with nature.

A Landscape Shaped by Fire

Much of the Japanese peninsula is mountainous, presenting unforgettable hiking opportunities from Okinawa to Hokkaido. Goshikigahara, however, is a carefully protected mountain wilderness area that was only opened to visitors in 2004.

It's located near the center of Honshu Island along the mountainous border area between Gifu and Nagano prefectures, but still somewhat remote and definitely off the beaten path for most visitors to Japan.

Guides are required for the three hiking routes through the forest, which range from half-day to full-day excursions. The hiking season runs from mid-May to the end of October.

"One of the most appealing features of Goshikigahara is the three long hiking courses," says guide Masaru Tsukamoto of the Goshikigahara Forest Visitor Center.

"Each one is different in the way it was shaped by the eruption of Mt. Norikura. The vegetation, for instance conifer or broadleaf trees, is different as are the geological formations."

The Visitor Center, a 40-minute drive from Takayama, is a useful resource for understanding the region's geology, flora and fauna. Mt. Norikura is one of Japan's Hyakumeizan, or 100 famous mountains. It's Japan's third-tallest volcano after Mt. Fuji and Mt. Ontake. The highest peak in this complex of andesite and dacite lava domes and lava flows is Kengamine (3,026 meters), formed by eruptions that occurred about 9,600 and 9,200 years ago. The most recent eruption was at Ebisudake about 2,000 years ago. Crater lakes formed by volcanic activity are found in many spots at the summit of Mt. Norikura.

Along the Silver Fir Trail

Hikes can begin at the Visitor Center, or, after a brief drive into the gated wilderness area, at different points on the mountainside. Professional guides lead visitors along the three longer hiking routes—Shirabiso, Kamoshika and Gosuwara. Each can take up to 8 hours including breaks and lunch, though shorter routes covering less distance and elevation changes are easily arranged.

The Shirabiso route offers a range of spectacular natural wonders and up to 7.3 kilometers of trekking through a range of terrains at 1,360 to 1,640 meters of elevation. Hikes can begin from the bottom or near the top of the route.

Starting from Iwanami Goya hut at 1,620 meters, the trail leads through a beautiful grove of Japanese larch (karamatsu, a popular bonsai tree) before a gentle descent through Shirabezawa gully where springs form small pools feeding a rivulet. This quickly becomes a brook splashing over mossy lava rocks, filling the air with negatively charged ions, which are said to have wellness benefits. The trail crisscrosses the brook over footbridges, and, making things easier for hikers, down stair-like ladders on tricky parts. The air here is still, pure and deeply nourishing.

The forest along Shirabezawa is dominated by a tree that the course is named after—Shirabiso, or Veitch's silver fir, a coniferous evergreen that is native to Japan, growing above 1,500 meters. Along the brook are small growths of baby silver firs that take root in the mountain mulch, on rocks and even on the trunks of old fallen firs, creating a kind of fir tree nursery. It's remarkable that these tiny saplings can grow as tall as 30 meters.

Other trees found along the trail include Marie's fir, Japanese thuja, Erman's birch, monarch birch, Japanese white birch and Japanese beech. In season, hikers can admire the flowers of plant species such as Oyama magnolia, a delicate white blossom with rose-colored stamens, and Albrecht's azalea, a hardy mountain shrub that erupts into electric pink flowers in spring.

Norikura also has a variety of wildlife adapted to its harsh alpine environment. Animals making their home here include Asian black bears, Japanese serows, foxes, stoats, Japanese hares and Japanese macaques. Bird species include spotted nutcrackers, red-flanked bluetails, house martins, and the Japanese rock ptarmigan, a protected endangered species of Japan and the official bird of Gifu Prefecture. If you're not lucky enough to see one of these beautiful animals, your guide may point out tracks, claw marks or other signs of their presence.

Grand Waterfall Finale

After a break for lunch at Shirabiso Goya hut, elevation 1,490 meters, hikers can continue their descent through a deeply atmospheric part of the mountain. The trail meanders through large clusters of volcanic boulders, some the size of cars, ejected from Mt. Norikura long ago. Now colonized by moss and evergreen trees, the ancient boulders, called yogan in Japanese, create an atmosphere that evokes the enchanted forest scenes in the Studio Ghibli's anime Princess Mononoke.

This mystical theme is repeated further on in a series of seasonal ponds. These bodies of water appear and disappear with the changing flow of underground springs. The largest, Oike, is like a giant mirror formed of clear spring water; when full it creates a startling contrast to the surrounding greenery as well as the lava rocks on its far shore. At a short distance beyond the pond lies a ridge offering panoramic views of the peak of Kengamine.

The highlight and finale of the Shirabiso hike, a reward after hours of mountain trekking, is a pair of eye-popping waterfalls at about 1,400 meters elevation. Hikers approach via a step ladder and suspension footbridge hanging right above the raging torrent created by Yokote Falls, which appears suddenly on the right just after crossing Yashio Pass. To the left is an even more majestic sight: Nunobiki Falls, a dazzling web of threadlike cascades fed by underground springs from the snows of Norikura.

Standing between the two falls, breathing in the clean, moist air, is an unforgettably rejuvenating experience for body and mind. A branch of the trail snakes down to the riverbank across from the food of Nunobiki Falls, where visitors can admire its full height and splendor. Climbing back up the bank, it's only a few steps to Deai Goya hut, where microbuses can ferry hikers back to the Goshikigahara Forest Visitor Center in about 35 minutes.
Hotels
Homestyle Stays in Renewed Machiya

Goshikigahara Forest hikes can be easily combined with visits to the nearby sightseeing destinations of Takayama and Hida-Furukawa in Gifu Prefecture. Both communities abound with traditional Japanese culture in the form of Buddhist temples and Shinto shrines, sake breweries and old machiya townhouses.

Machiya are a uniquely Japanese form of wooden housing that were originally inhabited by merchants and craftsmen during Japan's feudal era. Today, you can stay in a renovated machiya that captures the traditional spirit, hospitality and aesthetics of the original structure while offering modern conveniences and comfort.

Machiya accommodation operator Hidaiiyo Co., a hospitality business established in 2014, has opened IORI Stay machiya accommodations in Hida-Furukawa and Takayama, as well as a coworking space called Trace. Its goal is for guests to be able to nourish mind, body and soul in harmony with the local environment and community.

"With our machiya, you can not only immerse yourself in tradition and culture but also experience local communities, where large hotels are not normally allowed. You actually feel like you've become part of a beautiful landscape and local community " says Hidaiiyo CEO Shingo Matsuba, a former financial industry professional who returned to his hometown in Gifu to help develop its tourism potential. "Personally speaking, the outstanding things about Hida are its lifestyle shaped by four seasons, proximity to travel destinations like Shirakawa-go, Gero, Toyama and Nagano, and the local festivals such as the Takayama Matsuri and Furukawa Matsuri."

One example is the Iori Ichinomachi machiya in Hida-Furukawa, a charming old town in Hida City that inspired scenes in the Makoto Shinkai anime Your Name. Easily accessed by JR Central's Takayama Main Line, Hida-Furukawa boasts rustic attractions such as Shirakabe Dozogai, a heritage commercial district of sake breweries and canals filled with shimmering carp.

Iori Ichinomachi is a renovated 80-year-old machiya that can sleep up to six people. It faces Honkoji, a majestic Buddhist temple on the quiet banks of the Setogawa River, and is only a 3-minute walk from Hida-Furukawa Station. The exterior, with its wooden slats over the windows and sliding door, looks like many other machiya in the district. But the interior is a surprising blend of old and new. By the entrance is a traditional tatami room, complete with a sunken hearth, brazier and iron teapot suspended from a bamboo pole.

The next room, a combined cooking and dining space, has a flat screen TV on the wall and a capacious wooden table seating six. The modern kitchen has a Nespresso coffee maker, microwave and refrigerator; guests can opt for bento-style boxed dinners and breakfasts delivered to the house. A few steps beyond that are a shower and bath, washbasin, and an open-air bath shaped like a giant ochoko, or sake cup, facing a courtyard and miniature indoor garden. In this soothing space, you can feel your stress melt away while watching the steaming hot water tumbling into the tub. The second floor has two rooms: one tatami room that can sleep three on futons, and another tatami room with two double beds on a wooden platform. It's a tastefully appointed, cozy house that's the perfect base for exploring the town.

Indeed, staying in a renovated machiya can give you a taste of the local lifestyle, where good food, drink and a hot bath are part of the experience. From machiya to mountainside, a trip to Goshikigahara is sure to refresh your body and soul.
Photo gallery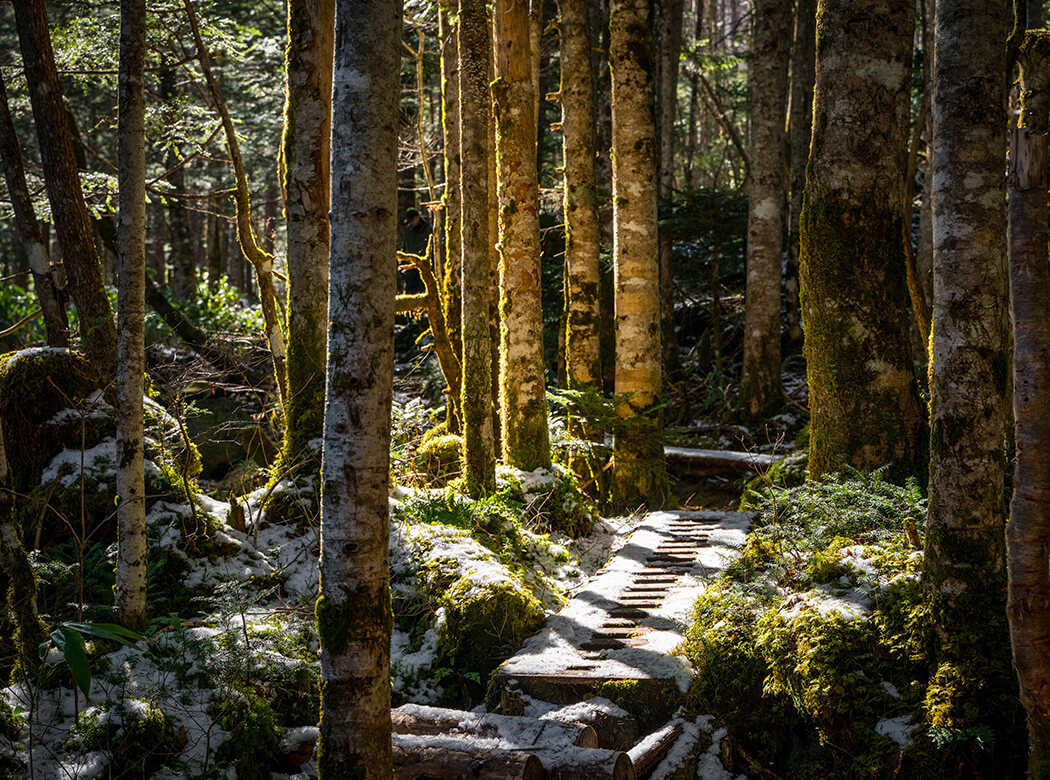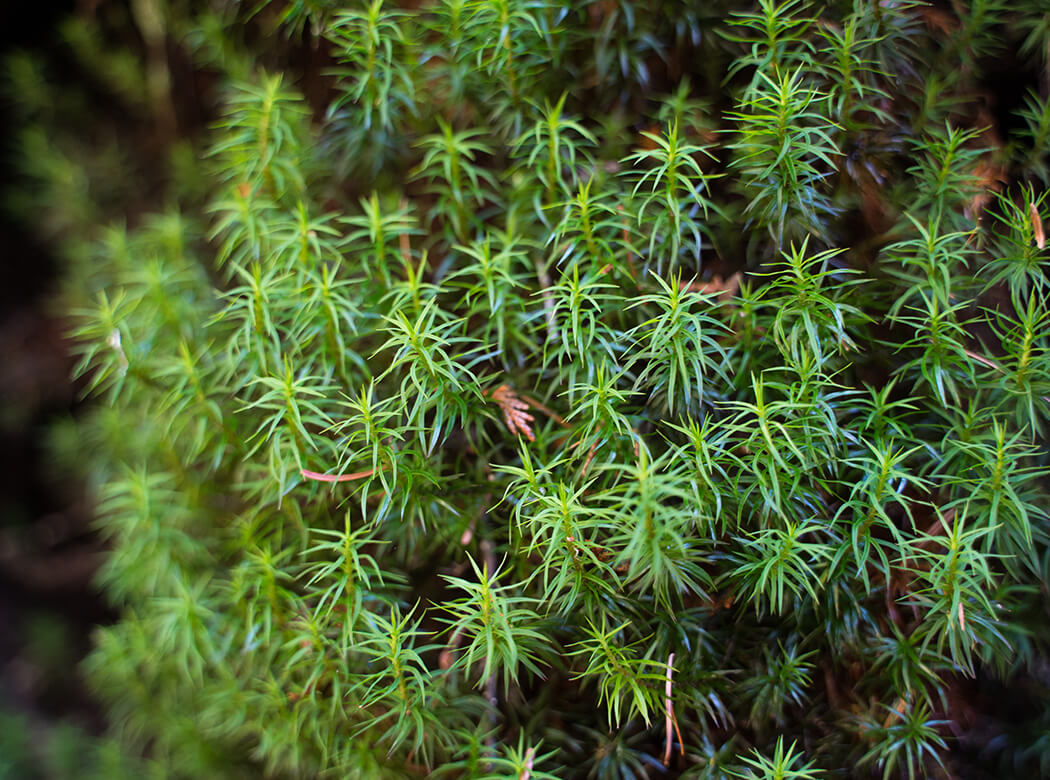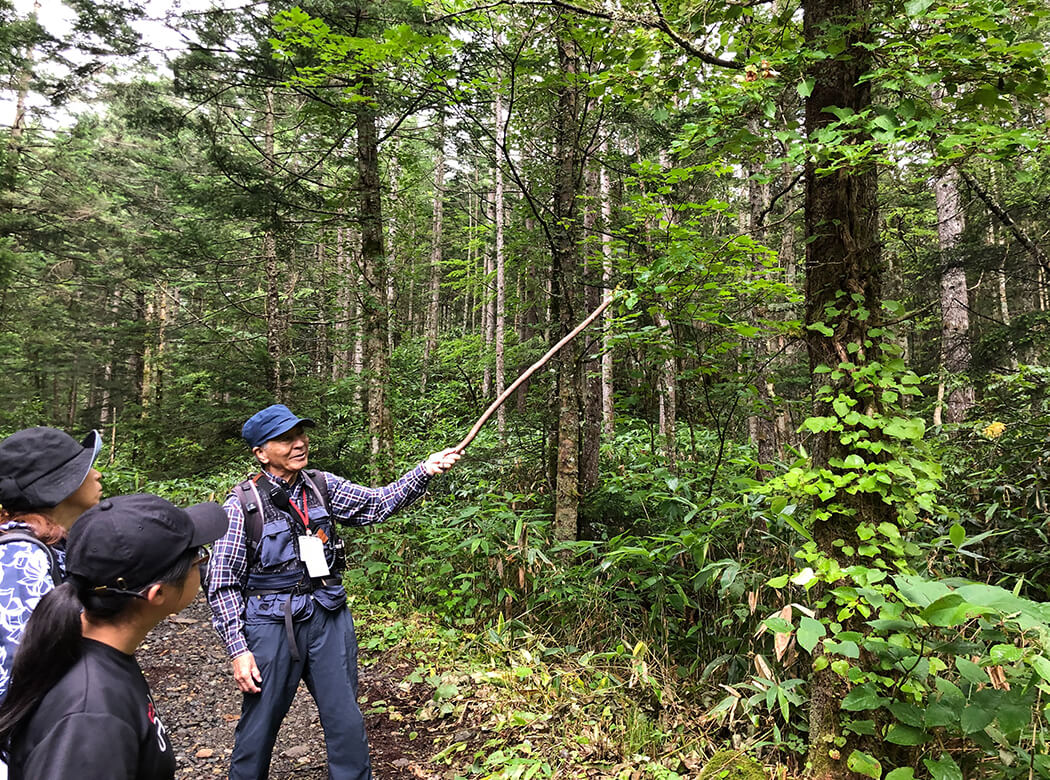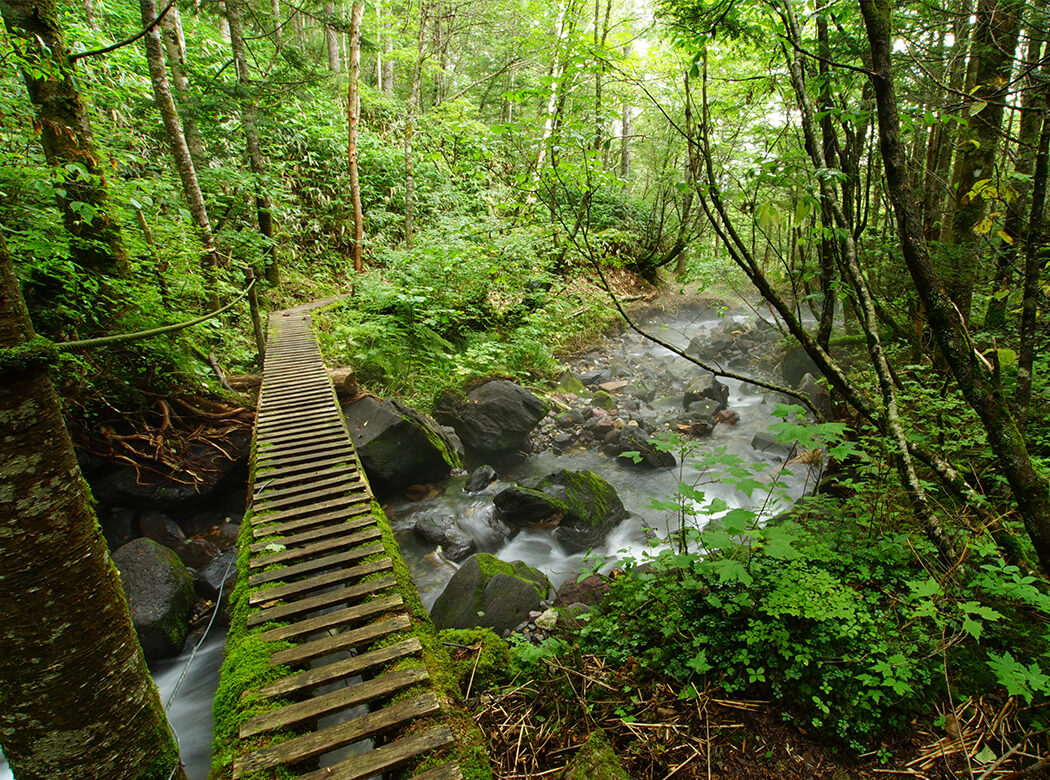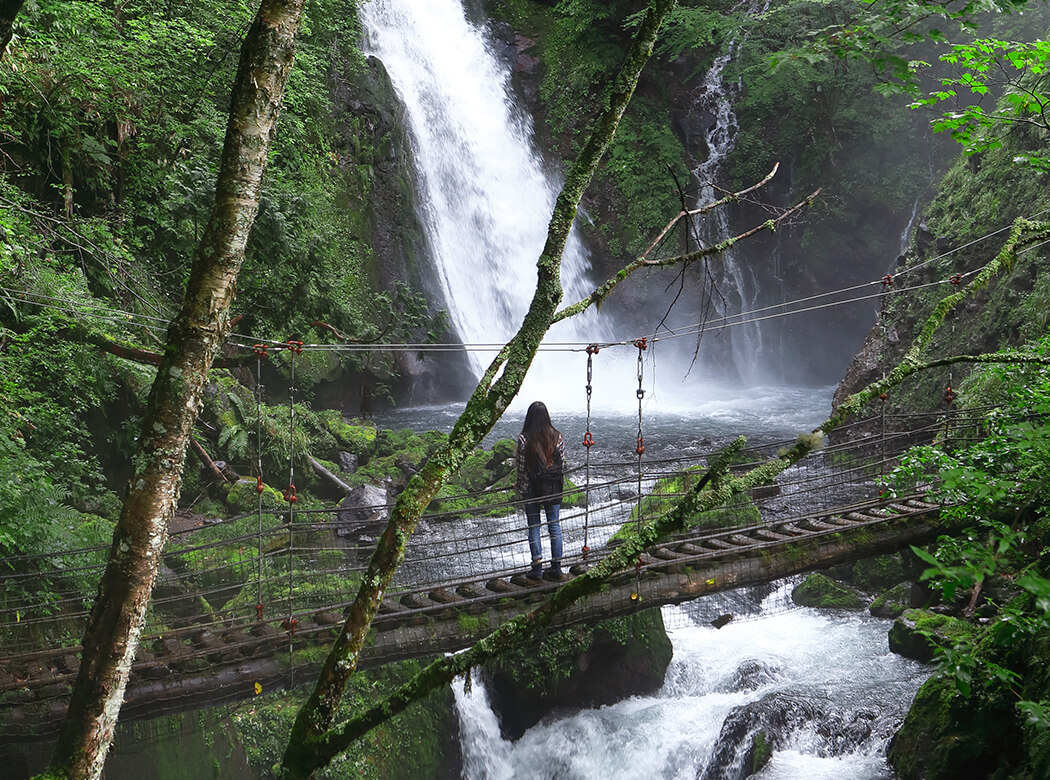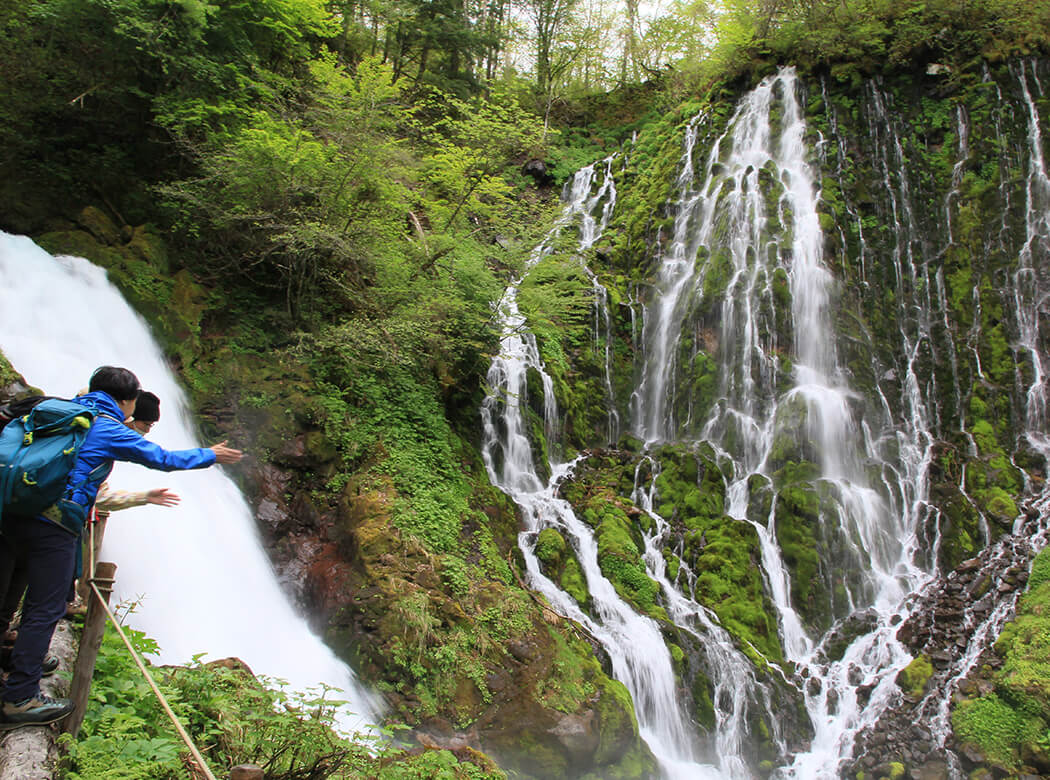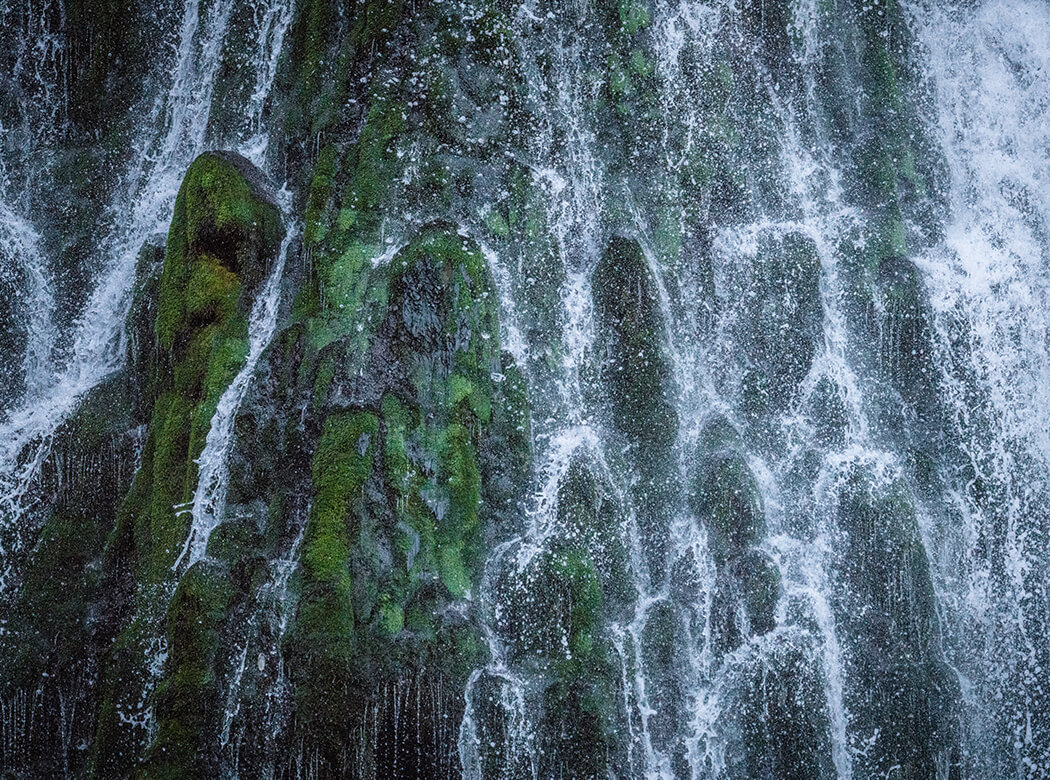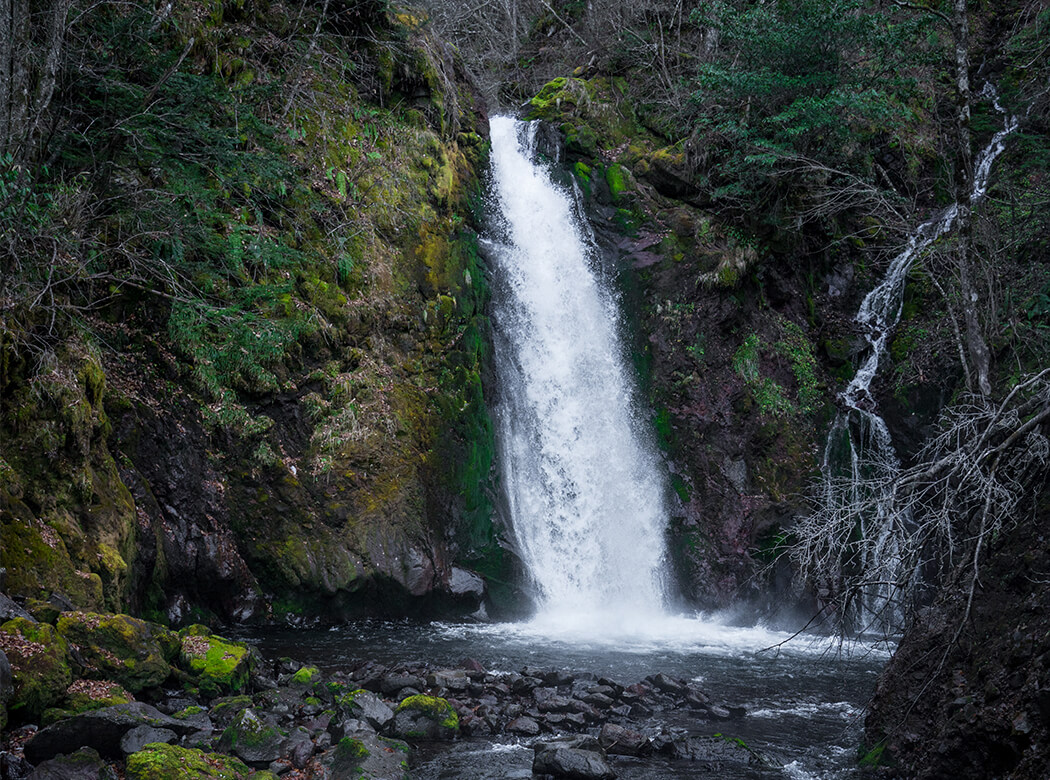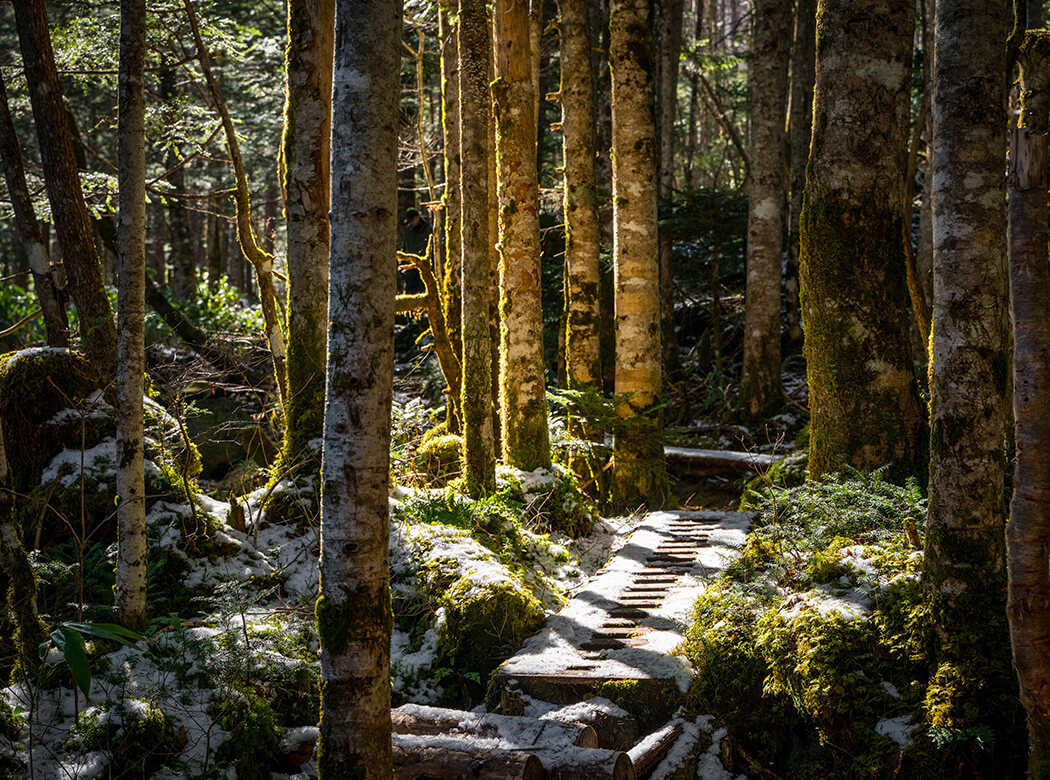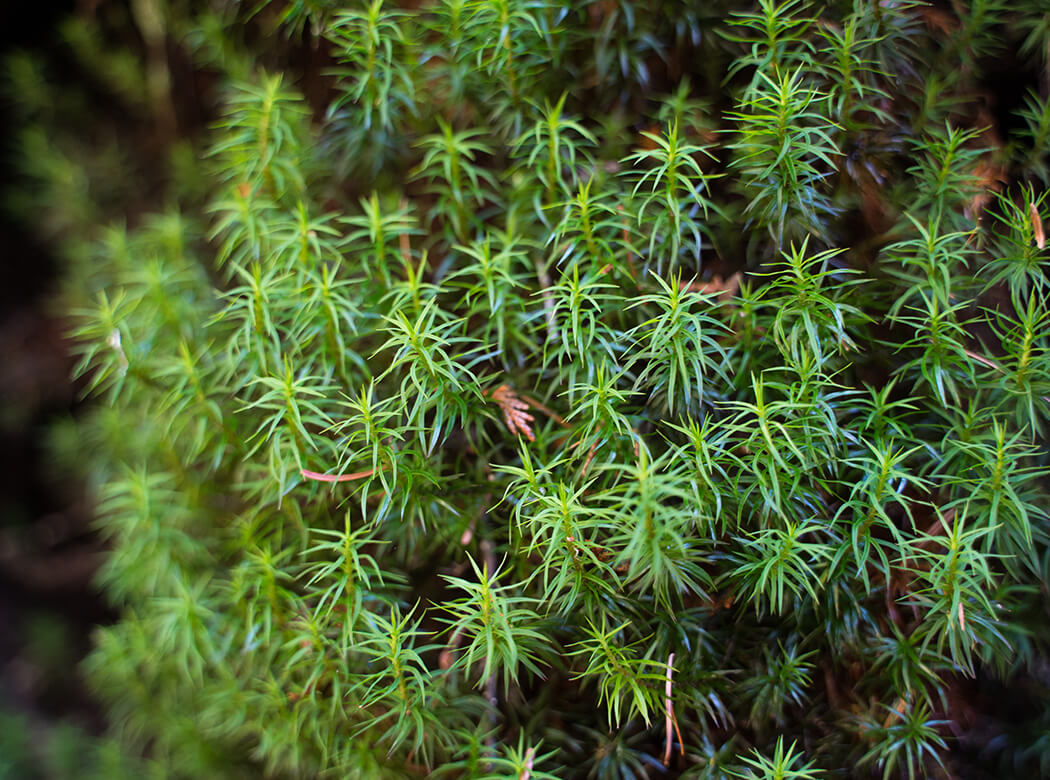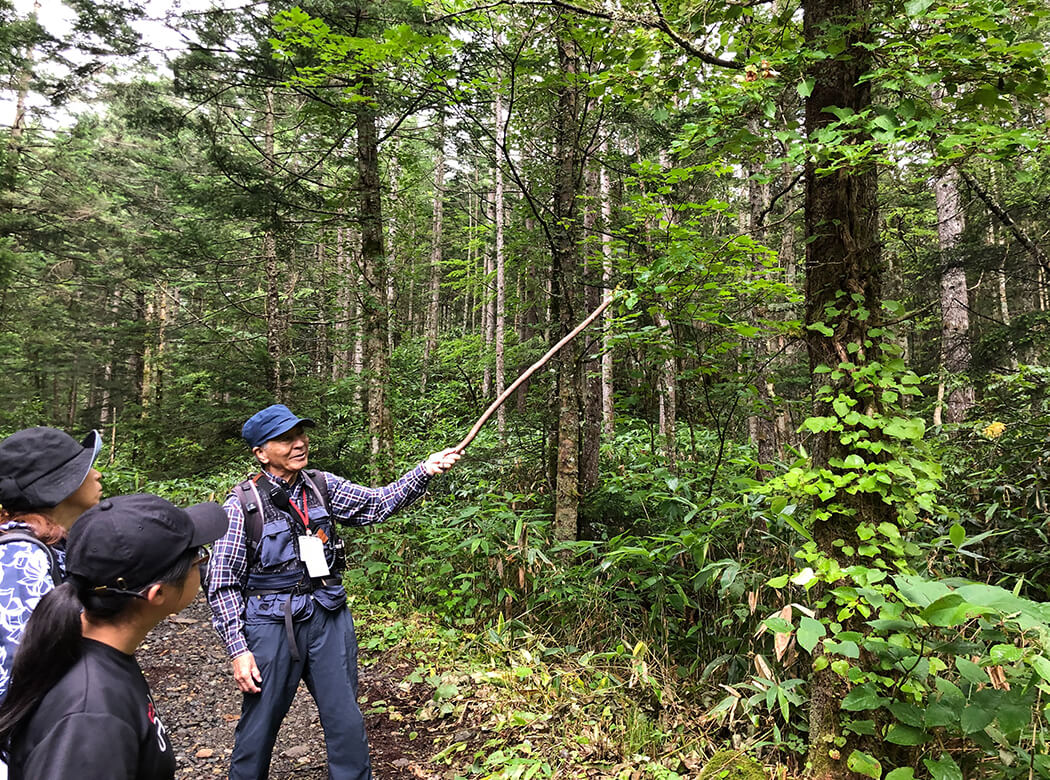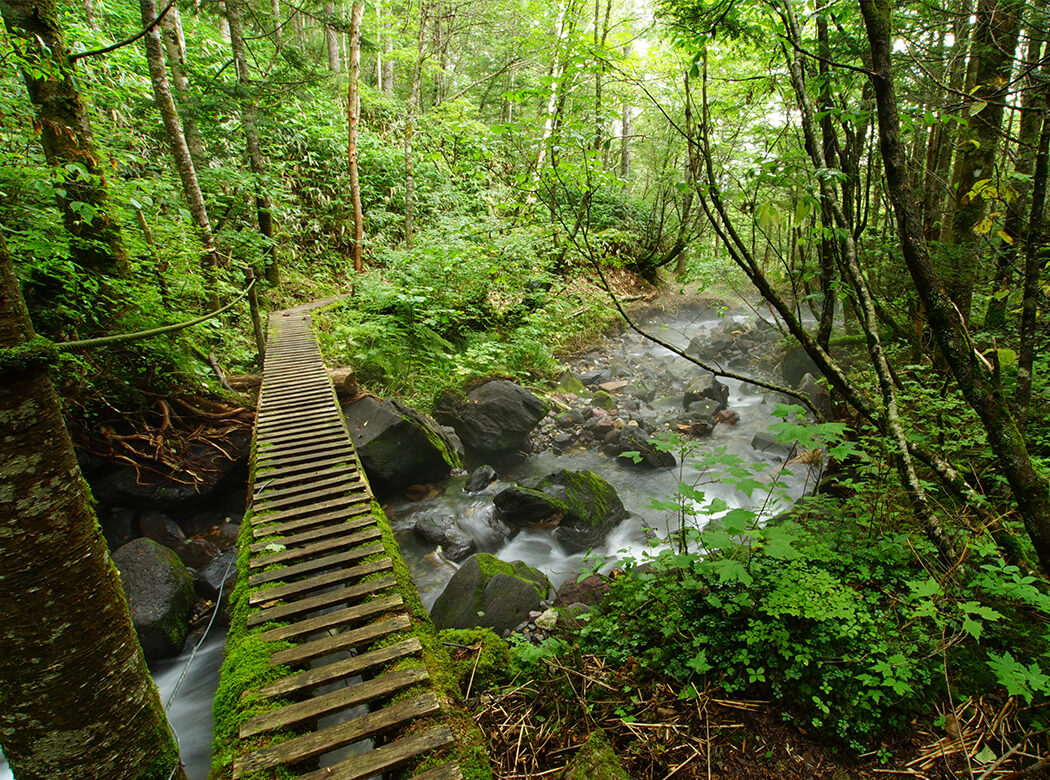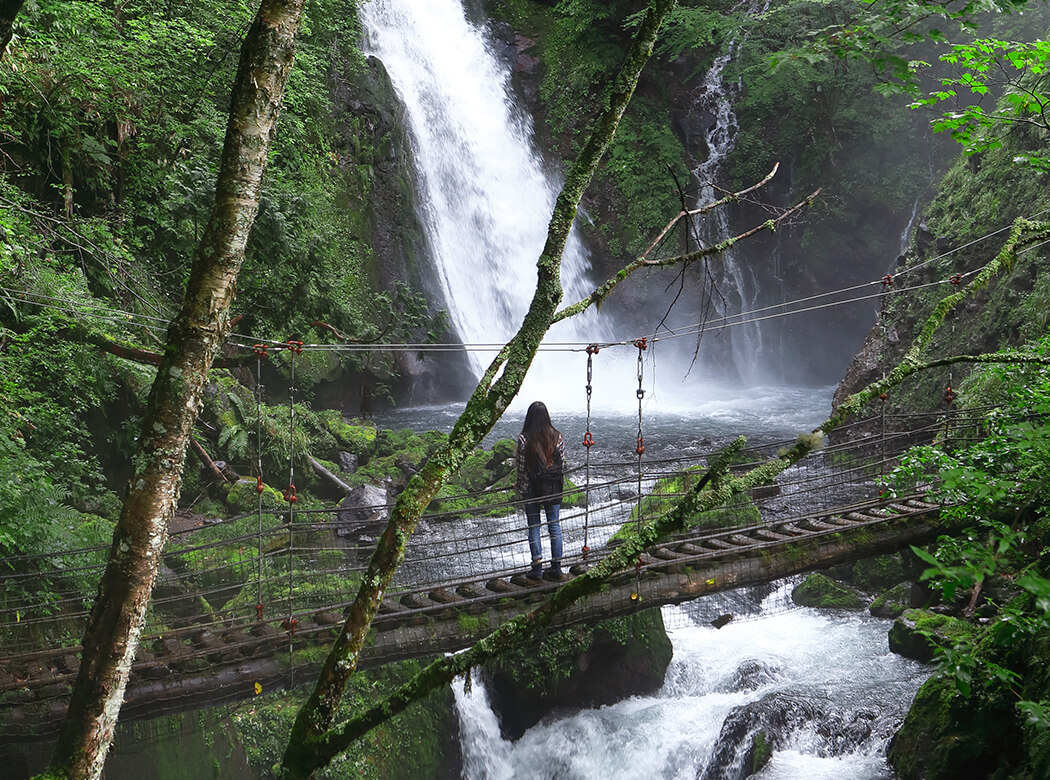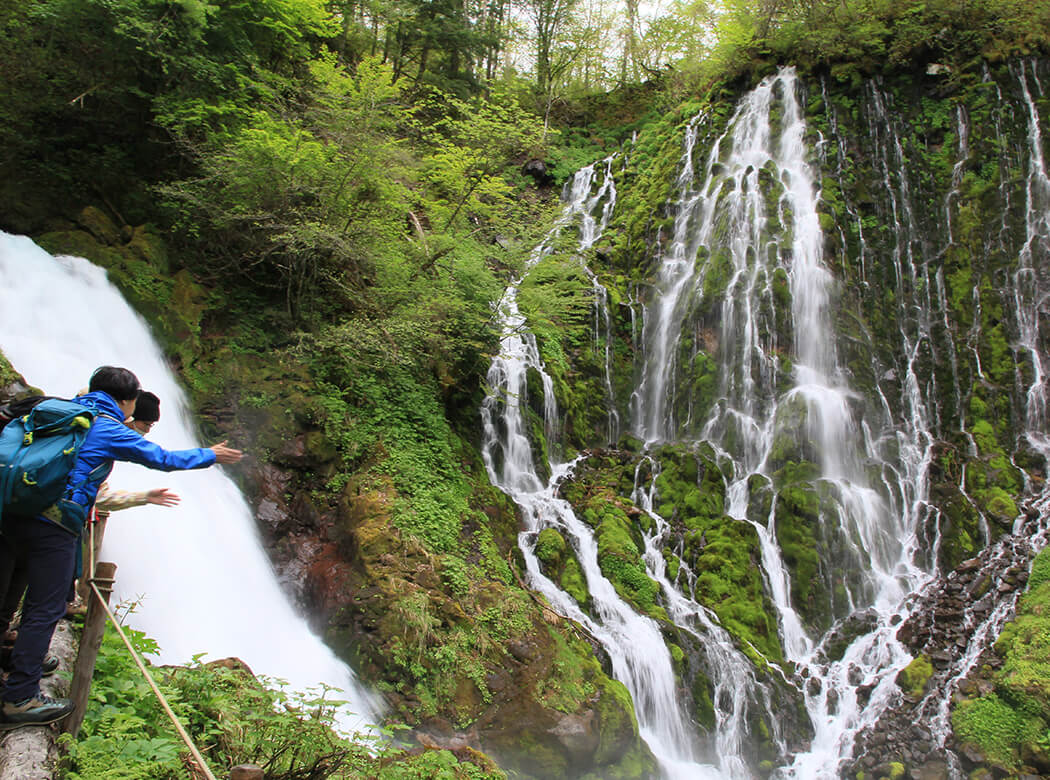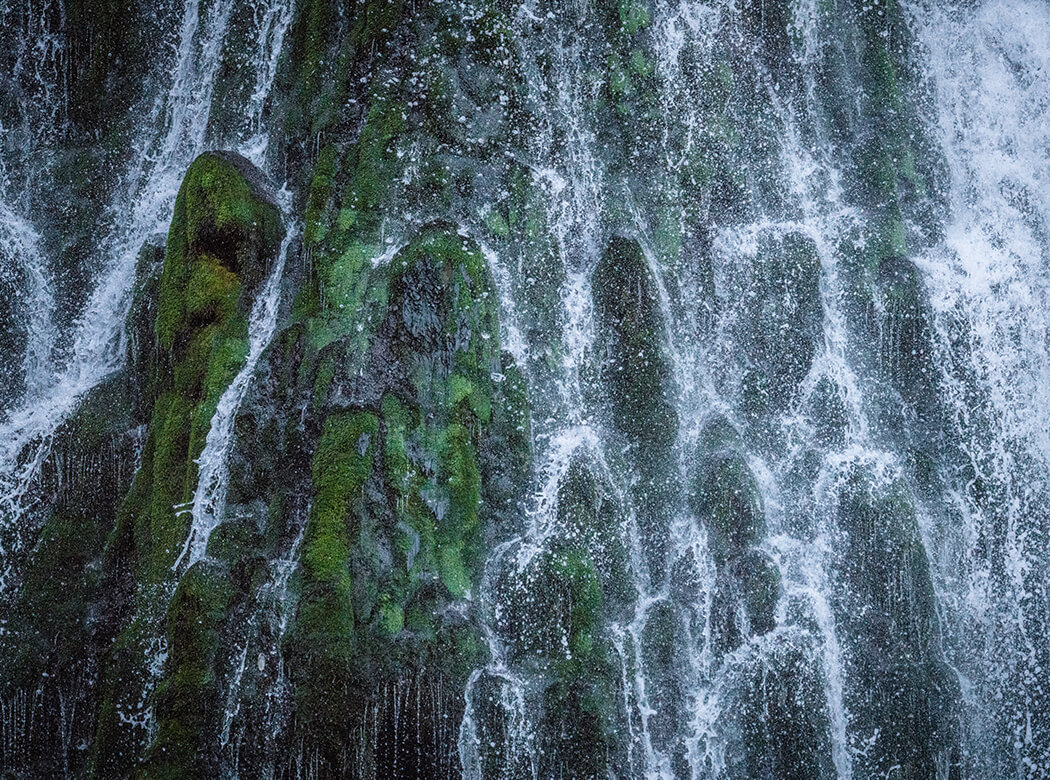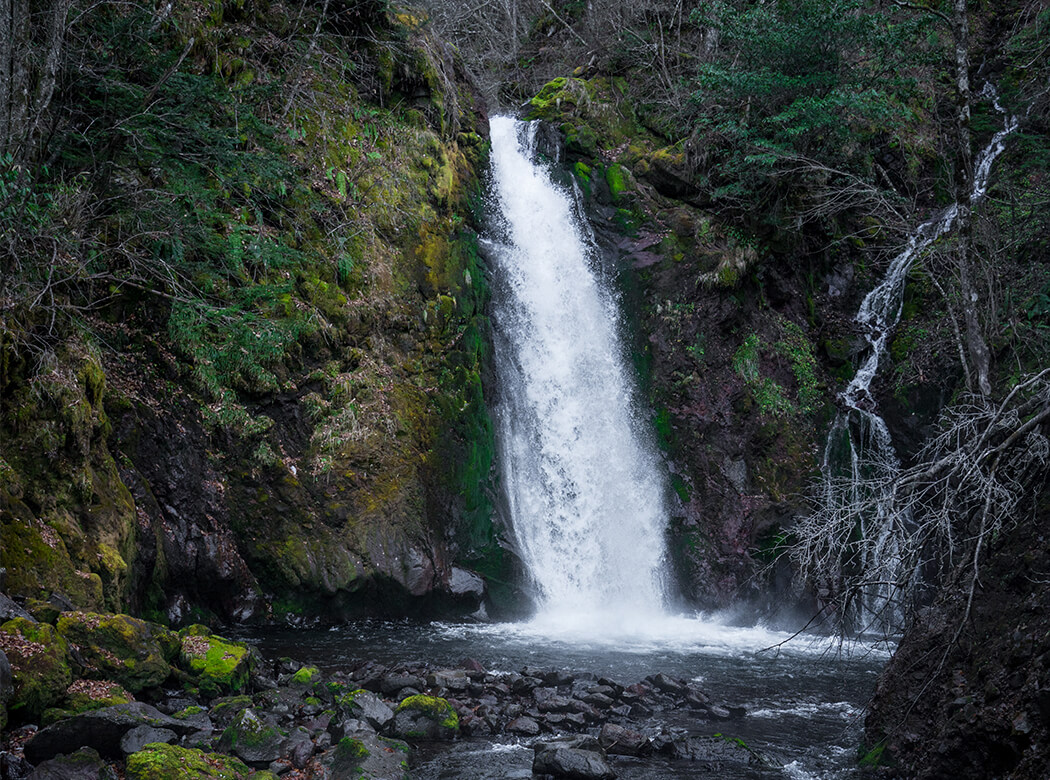 Tour
SPECIAL 1

Special Lunch Box

Enjoy a special lunch box using only traditional vegetables from Hida Takayama, nurtured by the delicious water and cool climate surrounded by the 3000 meter high mountains. A chef from a famous restaurant in Hida Takayama will prepare a variety of vegetables that change with the seasons accompanied by delicious bread and deliver them to your lodge on the morning of the hike. Soup is also available for the cold season, and meat can be added upon request.

SPECIAL 2

A Hassle-free Escort to the Hike

It takes about 30 minutes from Takayama City to Goshikigahara by car. In order to make your travel time relaxing, we will pick you up in a comfortable limousine and provide you with a spacious, quiet, and comfortable ride. Please enjoy this time of relaxation with one of our experienced drivers.